Percutio
Info
Past Issues
Order current issue
William Direen
Editor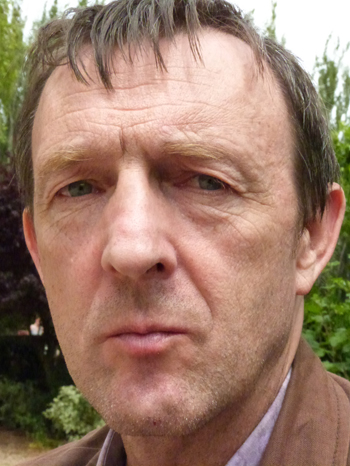 Photo by S. Biancardi
William Direen has edited Percutio literary magazine since 2006. He graduated with an M.A. with first class honours in 1982 after a wild youth that played its part in the emergence of a new US-influenced song-writing style. In later life he began publishing poetry, translations, essays and novels.
His work while living in Paris dealt with u/dys-topias, belief structures and questions of survival. He still plays music occasionally, but admits he is 'tired of carrying equipment up and down stairs'.
Since his return to New Zealand he has been working on a single novel of diametric fragments which develops his use of experimental narrative and silent voice techniques. 2016 may see publication of a poem inspired by his stay at the Michael King Writers Centre in Devonport, Auckland. Extracts may be read in Percutio 2015 or read online in Vaughan Rapatahana's commentary on Percutio.
Futher information: