OPEN ACCESS ESSAYS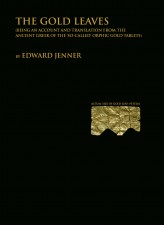 William Direen reviews Edward Jenner's 100 page essay and translations of existing ancient Greek lamellae.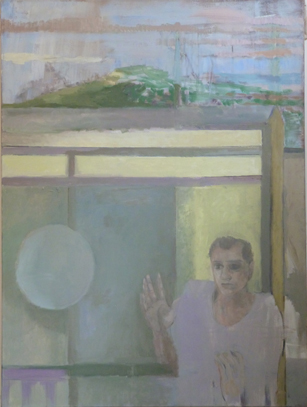 Sandra Bianciardi at Galerie Keller. Percutio contributor (translations and notebooks on art) exhibited in Paris in early 2014. Read a personal insight into her work here.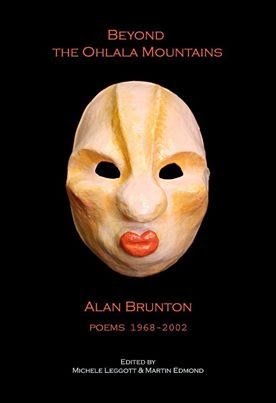 Alan Brunton. Poems. BEYOND THE OHLALA MOUNTAINS, 1968-2002, was launched on March 27th, 2014. The work has been edited by Michele Leggott and Alan's former colleague Martin Edmond. Essays about and by Brunton himself may be read here. A review by William Direen appears in Percutio #9, 2015.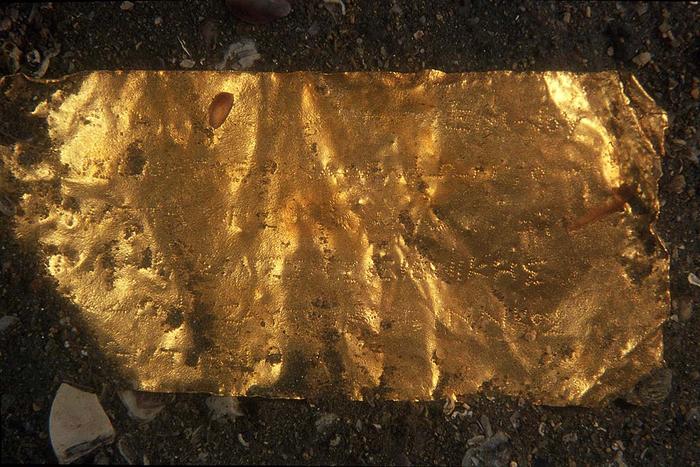 Ritual Performance and the Gold Leaves by Edward Jenner.
This shorter introduction to ancient Greek reliquary inscriptions upon gold leaf (first publ. Percutio 2009) was updated 14.07.2012. Edward Jenner's in-depth Introduction (66pp) appeared in October 2014. For more about the edition including Edward Jenner's full essay see the Atuanui site. A complete edition of existing Greek lamellae texts with Jenner's translations will soon be available as a Not Given LIghtly eBook.
Indian Ocean Essays: Jacques Coulardeau
Hub Transport in 2012. While not concerned directly with changing regional poetics, this paper on mercantile developments in the Indian Ocean area adduces the extraordinary forces operating upon the region. The effect of these upon art and culture has yet to be measured. Jacques Coulardeau. (Updated 14.07.2012).
Sri Lanka from the Arrival of Homo Sapiens to the Indian Ocean Maritime Hub. [10.8MB pdf] Jacques Coulardeau and Ivan Eve (updated 3.11.2011). Abstract.
A Buddhist Debate in the Sigiri Graffiti. Essay by Jacques Coulardeau.Published in Percutio 2008. (Updated 13.06.2010)
Jonathan Crayford, pianist.
Percutio's editor questions Jonathan about his approach to improvisation. (Updated 12.07.2012).
Jack Ross
In Love with the Chinese Novel: A Voyage around the Hung Lou Meng. (Updated 14.06.2010)
A few thoughts on sampling by Jack Ross (updated 19.8.05).
William Direen
Poems on Curved Surfaces. Thoughts on Egyptian Ostraca. Published in Percutio 2009 (12.06.2010)
Berlin Alexanderplatz (Fassbinder) at the Centre Georges Pompidou, Paris. William Direen. Published in Percutio 2008 (14.06.2010)
Innings and Outings. Touching on the erotic in New Zealand poetry. Bill Direen. First published in Planet Magazine (ed. Russell Brown), Auckland 1994. (updated 2005)

Nils Plath
Bridging, Living, Writing. Essay by German scholar Nils Plath, translated by the author into English. Published in Percutio 2006 (updated 16.06.2010).
UEberbruecken, Leben, Schreiben. The same essay by Nils Plath in German. First published in Percutio 2006 (updated 16.06.2010).
The Random Infinite Part One of an essay on the mathematical puzzle of the random infinite. Ongoing. By Nick Ascroft (updated 14.06.2010).
Poem as Ecosystem: Five Meandering Notes on Graham Lindsay's The Subject. Essay by Scott Hamilton. An introduction to the poetry of Graham Lindsay (updated 24.8.05)
The Poet as Fraud: A Composite. Essay about, in the words of the author, "literary nepotism and intellectual heists", by Stephen Oliver (updated 6.8.05)
On appraisals. Brett Cross (updated 2005)